Staff

The staff programme takes place from May 11th till May 13th 2022. Download to see the schedule of the programme.
Wednesday presentations
Further information will follow in the Conference app.
Thursday Market & Networking
Stands
This is the first year in which we give you the opportunity to promote your own university.
An opportunity to put your institution in the picture and to get people interested in your institution/projects, e.g. Student Programmes for incoming students or Building partnerships in research and development of (blended) intensive programmes
Book your stand (registration form)
Thursday Harbour Tour & Diversity Tour
During the harbour tour you can attend the workshops presented.
Friday workshops
Academy
Micro workshop 1 for Newbies: 10:30-11.15
This workshop aims to introduce interested or new members about who the COHEHRE Academy is. We will present and discuss the mission statement, goals, activities, quality label, etc.
The COHEHRE Academy aims to facilitate activities on 3 levels:
Student courses initiated by the Academy or organised by member universities
Capacity building and Teacher Professional Developmental Courses
Curriculum development
The Academy wants to enhance interprofessional cooperation within health, social care and rehabilitation programs of professional education.
As part of the network, the Academy wants to facilitate member universities to develop products and disseminate outcomes of new or existing products of the COHEHRE Academy
The expertise within the network can be used as a point of reference and to consult further development.
Micro workshop 2 Inspiration Session: 11:15-12.15
This workshop will be in co-creation with participants about member expectations from the Academy, what the new opportunities are, what the needs from the users are, etc.
We want to share examples of good and bad practice of organizing international activities, challenges and pitfalls.
We also aim to discuss new opportunities of Erasmus+ such as Blended Intensive Programmes (BIP)
Research
Sharing experience: what we've learned in joined projects 10:30-11:00
Examples of good practices in setting up international projects will be shared. Pitfalls and opportunities will be discussed.
Research branch update 11:00-12:15
This workshop aims to present COHEHRE Research, its mission statement, goals and activities. Member expectations and needs will be discussed as well as brainstorming on new opportunities.
Strategic Management

The strategic management programme takes place May 12th.
Thursday morning keynote by Albert Nijboer
The strategic and transformational potential of international partnerships
International academic partnerships have a central role in the internationalisation strategies of an increasing number of higher education institutions in Europe and beyond.
In this interactive session you will learn about the distinguishing dimensions and characteristics of international partnerships, their relation to (comprehensive) internationalisation, and current trends and developments in the field of international academic collaboration. You will also be asked to share your own experience with international partnering: bilateral and multilateral.
The purpose of the session is to further develop your understanding of the broad range of international academic partnerships, and their (potential) contribution to an internationalisation focused on quality.
The focus will be on 'strategic' and 'transformational' partnerships. What do we understand with these – partially overlapping – concepts? And what are the conditions, enablers and obstacles for partnerships to become strategic and transformational?
Relevant insights from transformational change and social network theory will be shared and compared with real-life examples and experiences of participants.
Biography
Albert Nijboer has a BA and MA in International Relations of the University of Groningen (the Netherlands) and is currently enrolled in the PhD programme of the Centre for Higher Education Internationalisation (CHEI) of the Università Cattolica del Sacro Cuore (Milan, Italy). His doctoral research is on the strategic and transformational potential of International Institutional Networks. Mr. Nijboer has almost 15 years of experience in higher education internationalisation at Mexican and Dutch universities. He is currently senior policy advisor for internationalisation and research at the Protestant Theological University in Amsterdam (the Netherlands).
Thursday Harbour Tour & Diversity Tour
During the harbour tour you can attend the workshops presented.
Students

Student Programme Diversity & Social inclusion

Welcome to Rotterdam
Rotterdam, a bustling modern city with incredible architecture, welcomes you for an exciting learning experience. This year the Cohehre conference 2022 will take place at the Rotterdam University of Applied Sciences (RUAS) and provides you a great opportunity to explore this wonderful city and join an interesting student programme.
Programme
During this intensive course you work in an international and interprofessional study group supervised by international tutors. You are challenged to come up with the best idea for creating an inclusive environment in the super-diverse city of Rotterdam. Through lectures, study visits and by exploring the city and a designated district you gain insights about diversity and inclusion.
The programme of the intensive course consists of two modules. The expected outcomes of preparatory assignments (module 1), based on distance learning, will provide input for your work during the 5-day intensive program in Rotterdam (module 2).
At the same time a conference for staff takes take place, starting on Wednesday. You as a student will be included in parts of this program as well as in the social program. This means that are invited to join the keynote speakers on Wednesday and Thursday and together with the staff you will be part of the study visits on Thursday. In addition to the official programme you are invited to join the opening ceremony and reception on Wednesday, the 'tasty-walk' on Thursday evening and the final dinner and dance on Friday evening.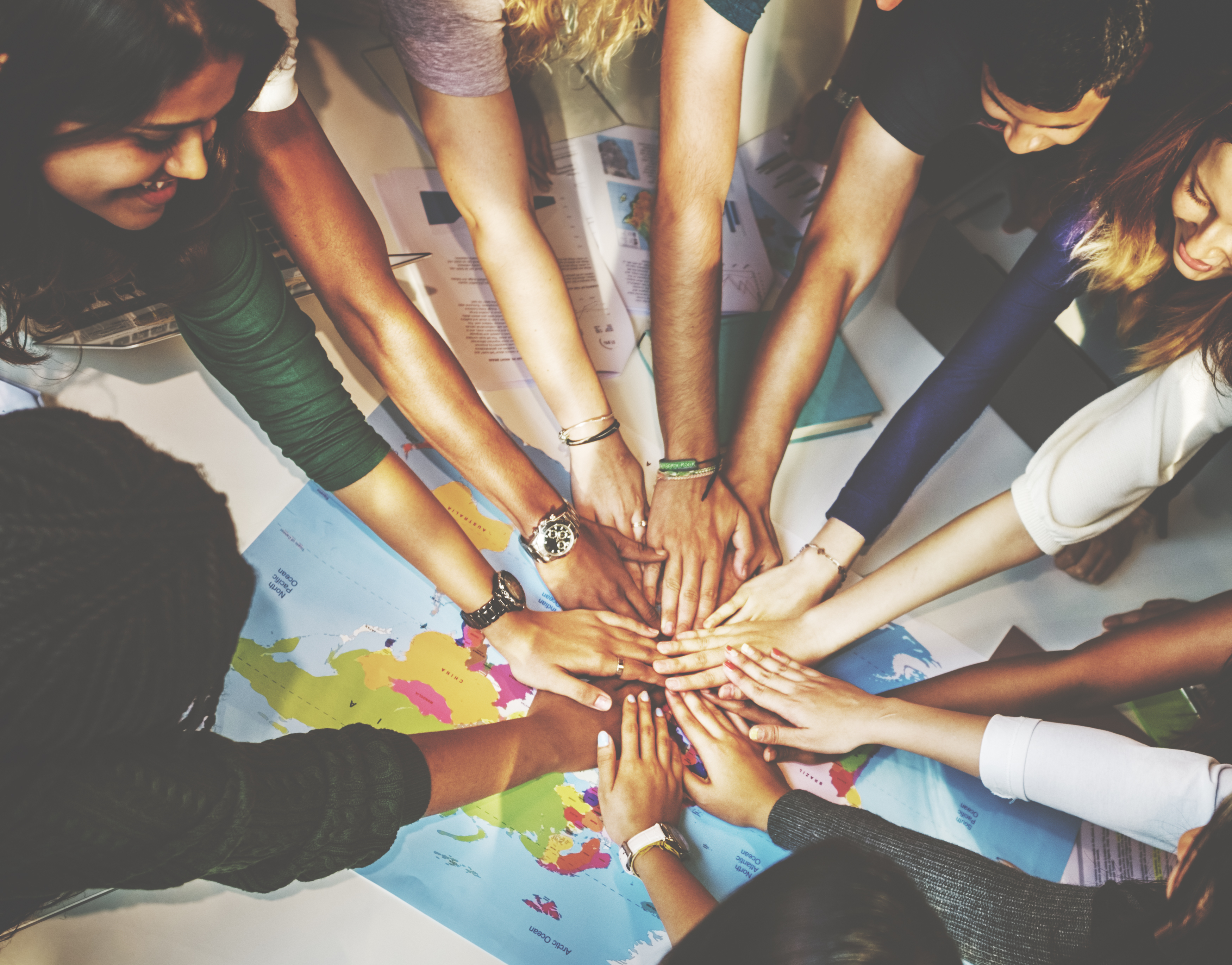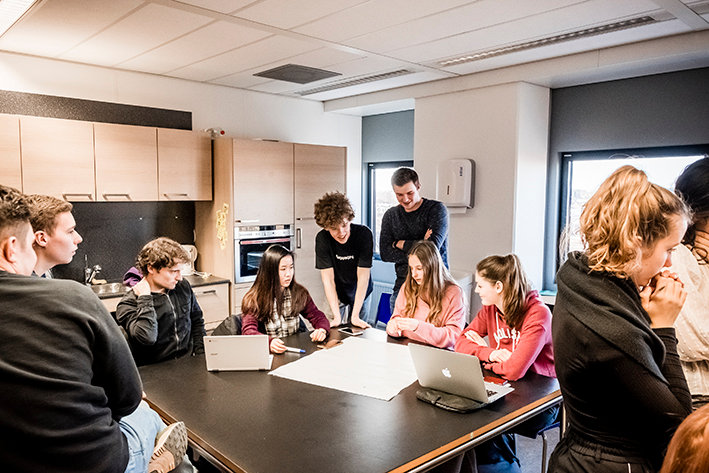 There is enough time during the course for social activities to get to know each other and the beautiful city of Rotterdam. For the cultural dinner on Monday, we invite students to share their culture by bringing typical food from their home country. Besides that, you will definitely explore the Dutch kitchen by joining the provided Dutch meal and lunches.
Download Context: diversity & inclusion
Download Preliminary assignment