For a research assignment or thesis you need to search, read and organize scientific articles. You cite these in your paper and put them in a list of sources. You also have to do this in a compulsory citation style, like APA. How do you manage all this and save time? By using citation software like EndNote!
Installation
Get EndNote + EndNote online premium for free
On Rotterdam university devices
EndNote is available on Rotterdam University issued workstations, notebooks and tablets. Go to Startmenu ➡ Liquit ➡ EndNote.
On your own device at home
Download & install EndNote 21 on your device
EndNote configuration & usage
A new/existing library
Create or open an EndNote library
When you start EndNote for the first time, it will ask you to create or open a library. An EndNote library consists of a file <naam>.eml and a folder <name>.Data. In here all the references and pdf's you gather are stored.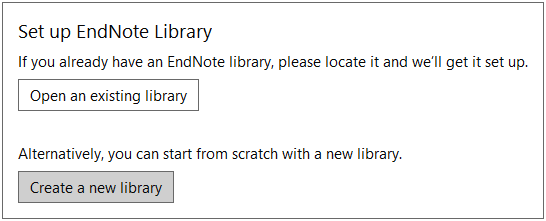 On a university device: when you haven't created a library yet, create a new one on your own storage device (USB stick). Usage of network drivers is not recommended.
On your own device: Create a new library in a folder that isn't synchronised by cloud software like OneDrive or Dropbox.
Important: putting the EndNote library in a folder that is synchronised with the cloud may cause loss of data and synchronisation errors. Your standard Documents folder often is, so choose a different location.
EndNote Online Sync
Online backup and synchronisation with EndNote online
By default the data you gathered will only be stored locally. This creates a risk of data loss and it's inconvenient when you work on different devices. By creating an EndNote account you create an online backup and any changes you make will be synchronised between different devices.
Settings for EndNote Preferences ➡ Sync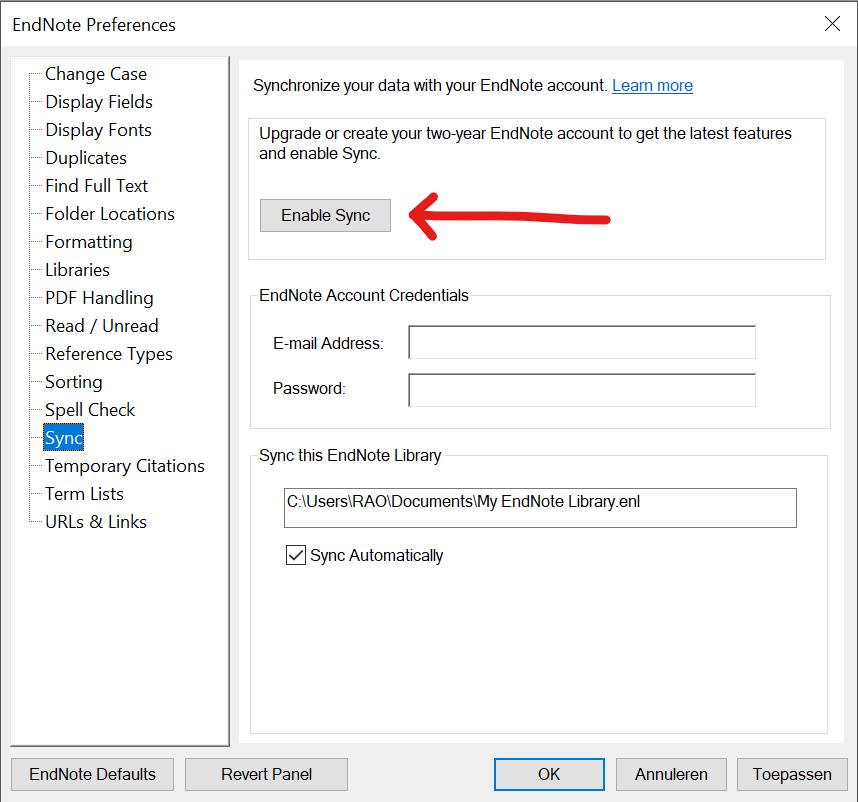 In order to create an EndNote account, you go to Preferences ➡ Sync and click on Enable Sync. This will create a personal account that is not linked to your Rotterdam University account. By creating an account this way you will also get unlimited storage space on EndNote Web.
Tip: create a local backup now and then with the function File ➡ Compress Library.
PDF search (optional)
Automatic pdf download for citations
EndNote offers the option of automatically retrieving the full-text pdf for references that you have gathered. By default this will only work for open access source references. With the settings below EndNote may also use library databases to download pdf files and store them in your account.
In the left column at "Find full text" you can see the result of the download attempt. Be aware that in many cases you'll have to obtain the pdf manually.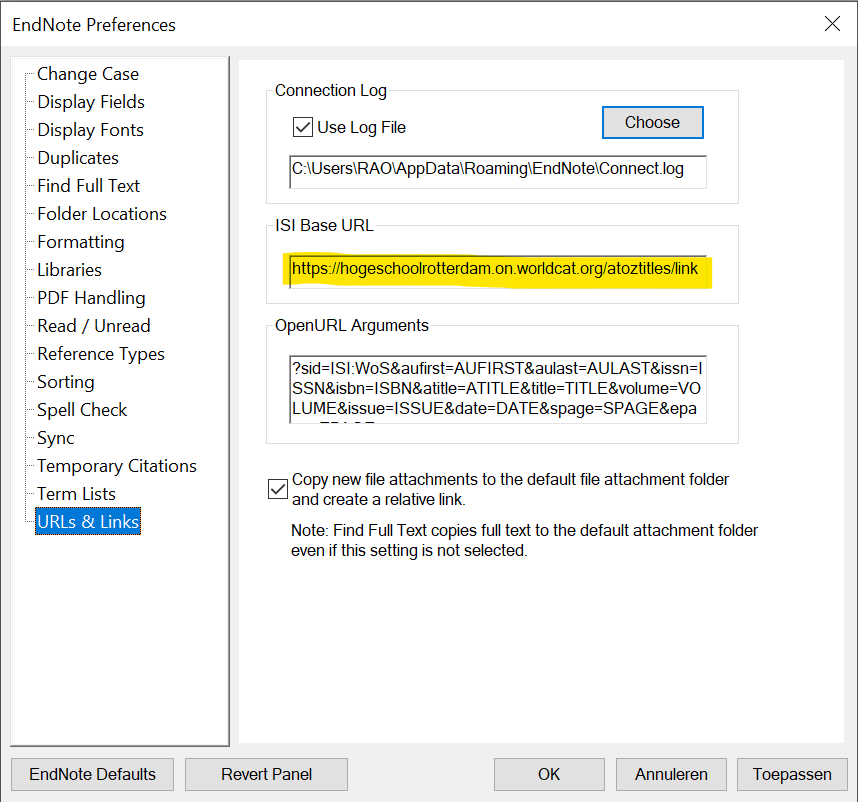 Enter at OpenURL Path: https://hogeschoolrotterdam.on.worldcat.org/atoztitles/link
Enter at URL: https://login.hr.idm.oclc.org/login?url=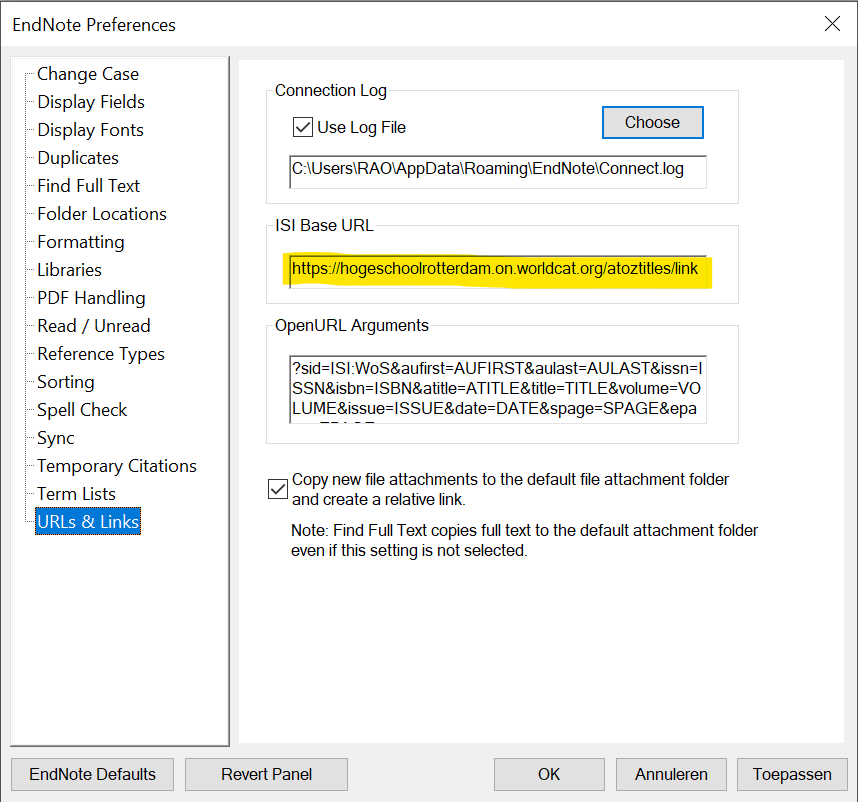 Replace the text at ISI Base URL with: https://hogeschoolrotterdam.on.worldcat.org/atoztitles/link