Facts and figures
The programme at a glance
September - January or February - July
Part of School
Programme information
What to expect
About the programme
The programme Creating Resilient Cities focuses on developing an applicable solution for a resiliency related challenge in an urban context. During the programme you will acquire knowledge with respect to resilience theories and strategies, use this knowledge to determine your own position towards resilience and to make the connection with your own professional background. You will use your personal position towards resilience and your professional view to contribute to a resiliency related project by comparing Rotterdam with a city abroad and by working in a multidisciplinary and international project team. A fieldtrip to this city abroad is included in the programme and a mandatory part of it. Multiple courses support in acquiring the knowledge and skills to come up with a applicable and relevant project result:
Resilience Theory 1 and 2 is focused on acquiring and applying resilience theories and strategies;
Working in a multi-perspective context supports the process of collaboration in diverse teams;
Facilitating Change encourages you to use learning as a strategy to steer your own professional development within the complex context of resilience and to co-create knowledge about resilience with a broader audience.
Methods
During this programme you learn to contribute to making cities more resilient by developing an applicable solution through comparative applied research in an international and multidisciplinary team. Several modules support you developing the necessary knowledge and skills.
Creating Resilient Cities Project 1 & 2 (5 + 10 ECTS)
The research projects are at the heart of this programme. They invite you to develop an applicable solution to a resilience related challenge through comparative applied research, fieldwork in Rotterdam and a pressure cooker in the partner city abroad. The first project (CRC51 / 5 ECTS) is largely theoretical and allows you to do to in-depth comparative research into a resilience aspect. The second project (CRC52 / 10 ECTS) will test your skills as a problem-solver, here you will focus on a specific resilience issue and attempt to come up with the ideal solution while making sure all relevant stakeholders are on board with your innovative design.
Resilience Theory 1 & 2 (3 + 5 ECTS)
The first part of Resilience Theory (3 ECTS) introduces you to a diversity of resilience theories and strategies through lecturers, guest lectures, excursions debates and literature study. You are challenged to determine your own position within the different theoretical debates and choose direction for your own research project. The second part of Resilience Theory (5 ECTS) challenges and supports you in constantly connecting resilience theories to your research project through discussions and peer review sessions.
Working in a multi-perspective context (3 ECTS)
The research project is done in international and multidisciplinary teams. This module encourages you in using diversity within your team to increase the quality and applicability of the solution through lectures on individual, cultural and organisational differences, role plays, peer review sessions and coaching.
Facilitating Change (4 ECTS)
Creating Resilient Cities invites you to go beyond business-as-usual approaches but think out-of-the-box and come up with innovative solutions. As solutions are not yet at hand, learning is key to the process of finding solutions for resiliency related challenges. During this module you will develop your capacity to use learning as a strategy for problem solving by setting the agenda for your own professional development, working on your personal learning goals and organising knowledge exchange events.
Type of assessments
Presentations
Reports
Papers
Oral assessment
Learning outcomes
If you have successfully completed this exchange programme then you are able to:
Contribute to a complex resilience challenge from the perspective of your own profession and

Apply multiple resilience theories and strategies;

Use critical thinking and creativity while doing applied research;

Design a solution through multidisciplinary and international collaboration;

Steer your own learning process;

Share results through joint learning and co-creation.
Calendar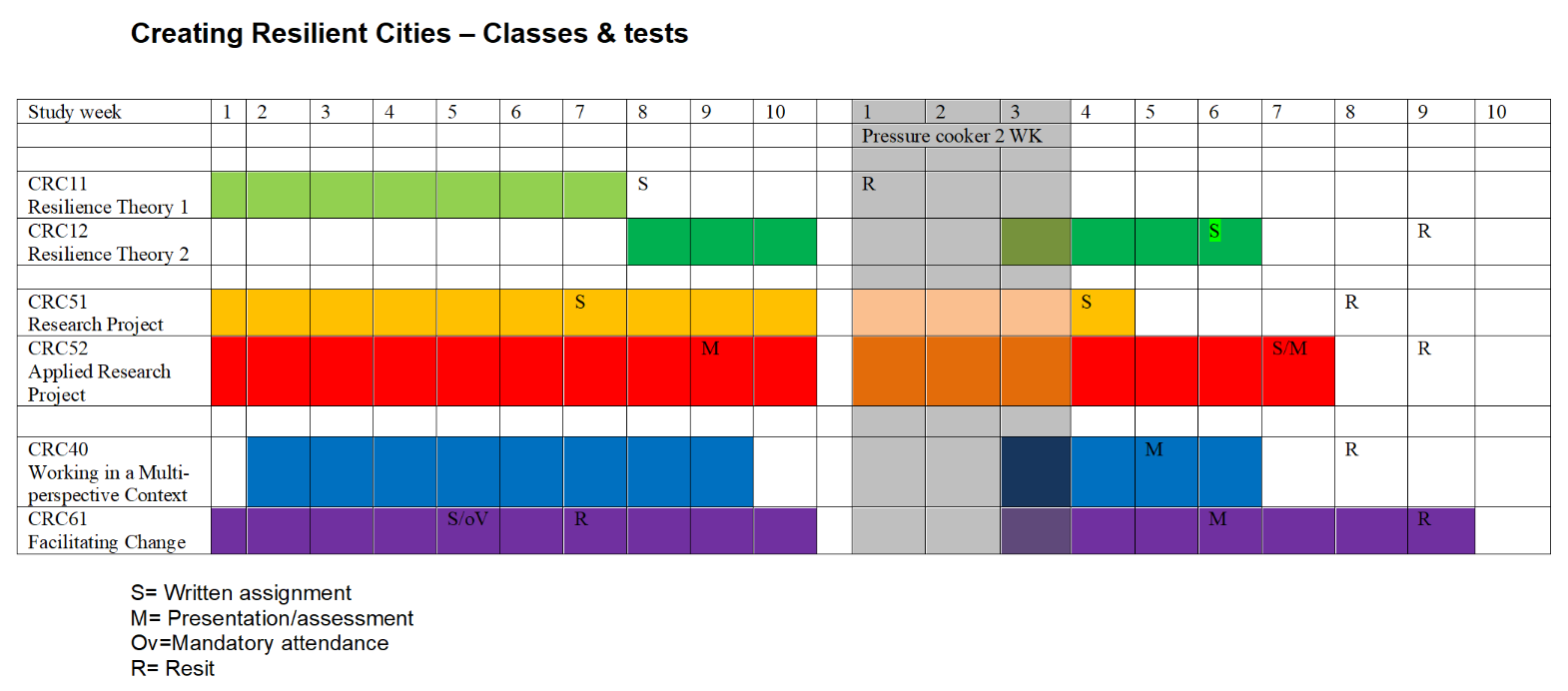 Awarding
After completing your exchange programme at Rotterdam University of Applied Sciences, you will receive a:
Subjects
An indication of the subjects you can expect
Practical matters
What you need to know
Location
Where you can find us


Academieplein
G.J. de Jonghweg 4 - 6
3015 GG Rotterdam
Location
Where you can find us



Museumpark
Museumpark 40
3015 CX Rotterdam