It all started with speed dates with various internship companies. Students who were looking for a graduation internship could briefly talk to representatives of those companies to see if there was a click. StudieNet was one of those parties. Ashley Penninkhof: "Michelle talked about her speed date with StudieNet and was so enthusiastic about it that I became very curious. I immediately found it very interesting, because I like long-term projects with a social impact.
"

And what could be better than designing something for a target group that I myself am part of?

"
Ashley | Student Communication and Multimedia Design
My RUAS is a platform (app and web version) that students can use to organise their studies as easily as possible and that as much as possible in one place.his way, they have a clear overview of, for example, their weekly planning and insight into the progress of their studies. This provides peace of mind, so that they can focus better on their studies.
Clarity
Michelle de Vries is particularly pleased with the insight into study progress. "Normally you have to be in Osiris for that, but then it is quite a puzzle. In My RUAS you have a very nice overview of how you are doing. That clarity and certainty is very pleasant for students."
During their graduation internship at StudieNet, the students work on possibilities that are not yet (fully) available in the app and web version. For example, for the past 6 months, Michelle has focused on the subject of study aid. "Who can you turn to if you have financial problems? Who can you turn to if you are faced with some mental health issues? The answers to such questions will soon also be found in My RUAS. I am very happy with that, because many students run into things like this. It's nice for them if such information can be found quickly and easily. This is why I feel proud that I can graduate at Team StudieNet.
"

It's not just an assignment so I can graduate.

No, something is actually being done about it.

That's why I really feel like I'm helping students

."
Michelle | Student Communication and Multimedia Design
That is exactly the common denominator of the graduates. They all want to offer their fellow students or future students a helping hand. "I never encountered any obstacles during my studies," says Sharon Hoogdorp. "But I've talked to students a lot, including when I was a student assistant, and it turns out that a lot of them need fairly simple information. Information that the college may think is easy to find. But often it isn't. For an example: how do I create a case for the examination board? It would be nice if that kind of information can also be found in My RUAS. That is why I really recommend students to use My RUAS. I am sure that it promotes their study success."
Not only numbers, schedules and progress play a role. For example, Ashley focuses on the social aspect of My RUAS. She is working on a prototype of a community that makes it easy for students to get in touch with each other. "I mainly focus on the first 100 days of first year students. During that period they not only get to know their education, but they also make friends. The latter is not a matter of course for everyone. That is why I build a community in which contacts can be made. For example, by creating an event on your timeline that others can join. Students who have more difficulty with this generally drop out sooner. This is why I want to help that target group by making social contact easier and provide a safety net."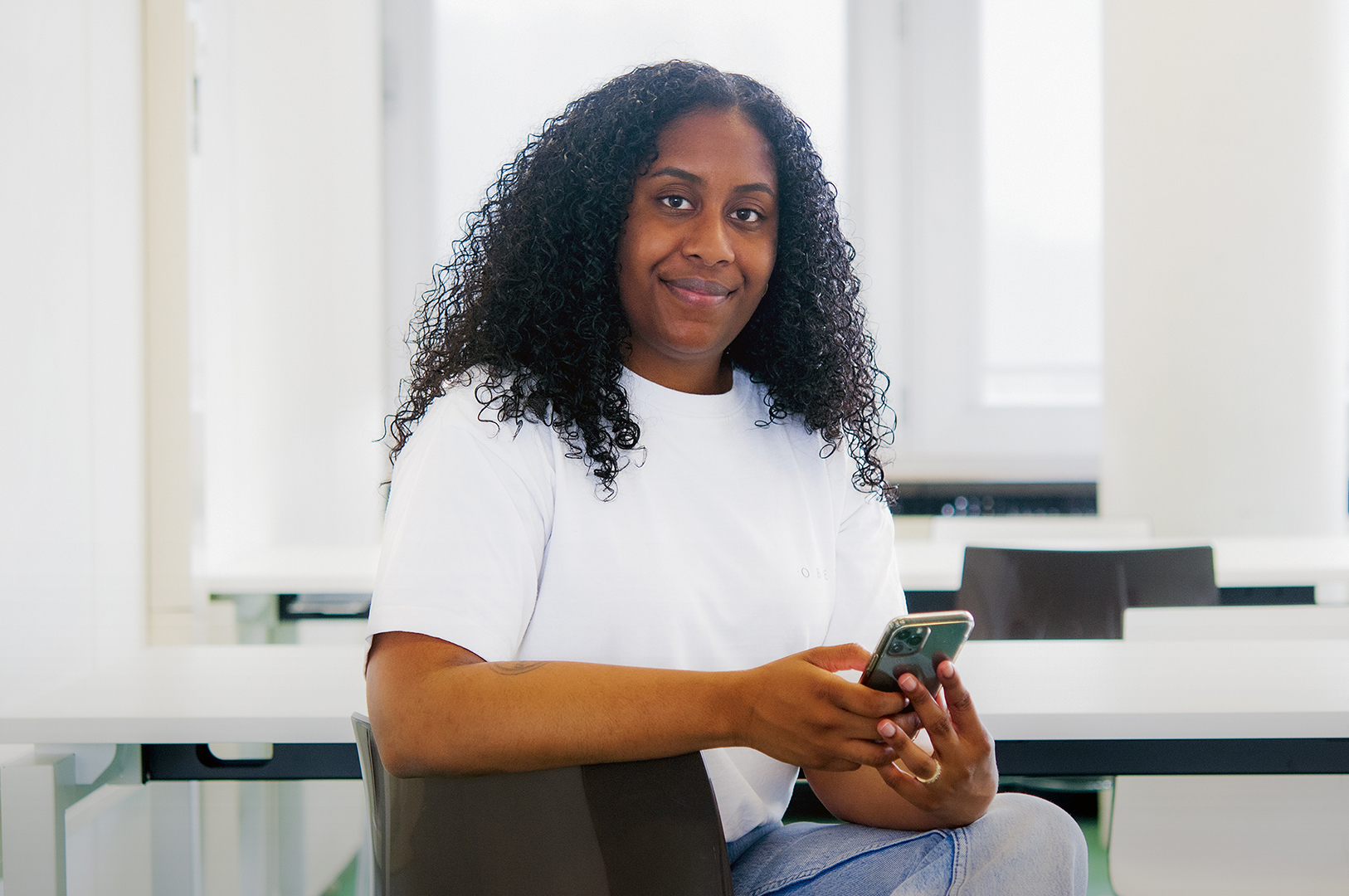 Sharon | Student Communication and Multimedia Design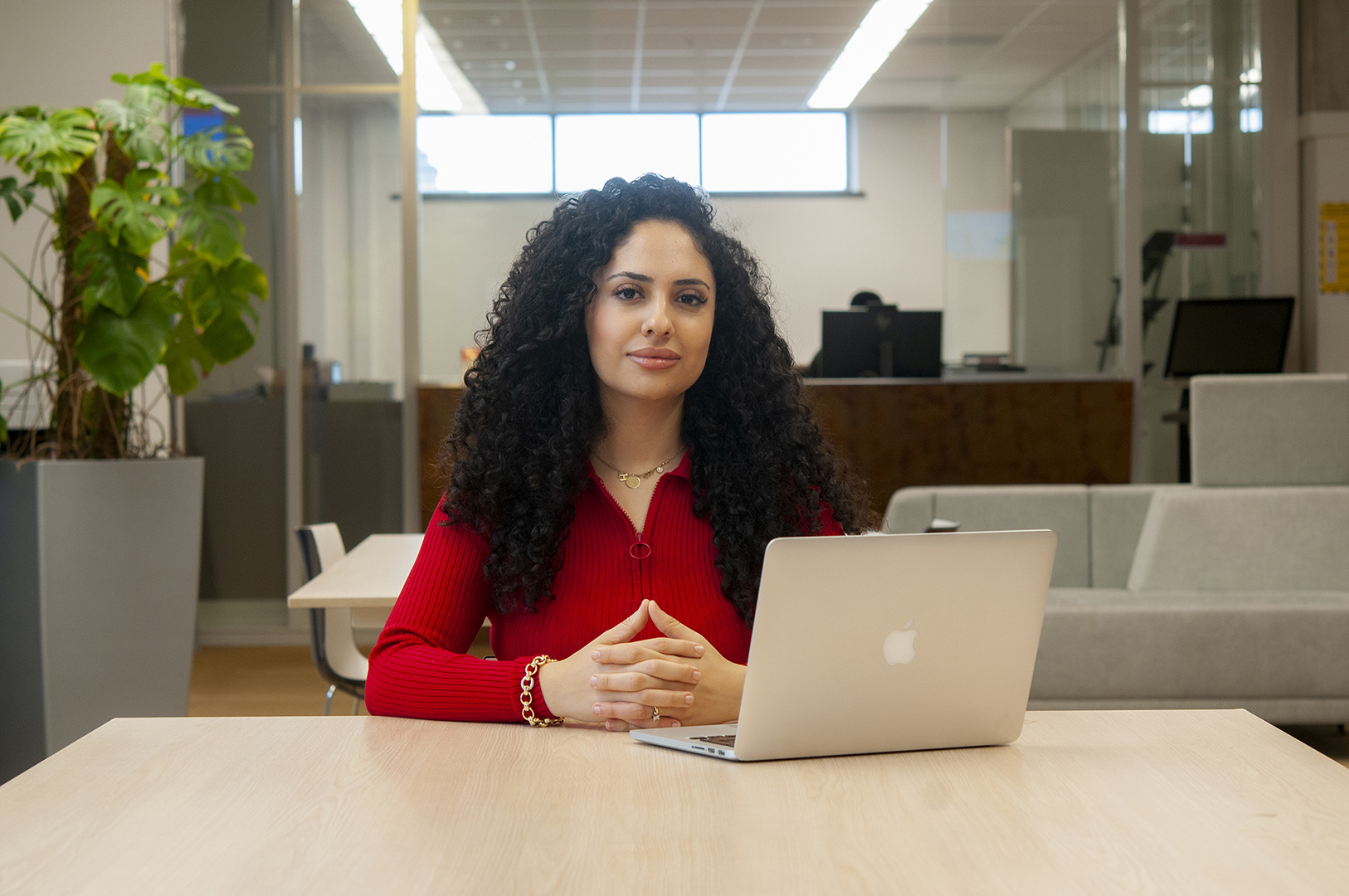 Hilal | Student Communication and Multimedia Design
In a few weeks, the graduation internship of the CMD students at StudieNet will be over.

It probably won't be a final goodbye for Ashley.

"There is a chance that I can stay on as an employee to continue working on the development of the community in My RUAS. I would love that, because I would like to continue to support students in this way."