Facts and figures
The programme at a glance
September - December or February - May/June
Part of School
Programme information
What to expect
About the programme
The programme #GetConnected has a strong focus on networks and the relation between media, culture and society.
With three other students you will form a community management team. You start building a community from scratch around a theme that you define yourselves. Once you have determined the theme you have to come up with a catchy name and you must design your logo, core values, corporate identity, etc. After you have established your community's identity you have to do research and make a plan on how you are going to build an interesting and vibrant community. This plan forms the starting point for the actual community that will have members, will organise on- and offline activities and will fill the need for engagement and connectedness.
eMagazine/eGuide
The knowledge you gain you assemble in an eMagazine/eGuide. The topics of the eMagazine/eGuide are already defined, your task is to translate the theory to the target audience of your eMagazine/eGuide.
Pressure Cookers
In addition you will be asked to implement your insights into several challenging assignments for a diverse range of clients. These so called Pressure Cookers will force you to come up with realistic and tangible solutions within a (very) short time frame. If realisable, some of these Pressure Cookers will be organised on external locations.
Fieldtrip
To experience how international organisations in the field of PR work, we will also take you on a fieldtrip to London. Next to visits to inspiring and innovative agencies and organisations, we will have plenty of time to get to know this amazing city.
Method
This programme consists of 4 modules who are highly interactive and demand driven. So what can you expect?
There is a lot of group work. Together with 3 other students you will create a community. As a community you will write an eMagazine/eGuide and work on several cases where you will have limited time to come up with a solution (Pressure Cookers);
During the module 'Skills' you will follow different workshops to improve relevant skills. These skills are tested through individual and group assignments and are useful for your community and eMagazine/eGuide;
The programme also involves visits to innovative organisations and you will participate in an international educational trip.
Type of assessment
For the module The Connecting Consultants students have to work on several Pressure Cooker assignments and proof in a presentation the viability of their community, make an eMagazine/eGuide for the theoretical modules and make a written report and several assignment for the module Skills.
Learning outcomes
This programme is currently being revised. Learning outcomes will be announced as soon as possible.
Calendar
Block 1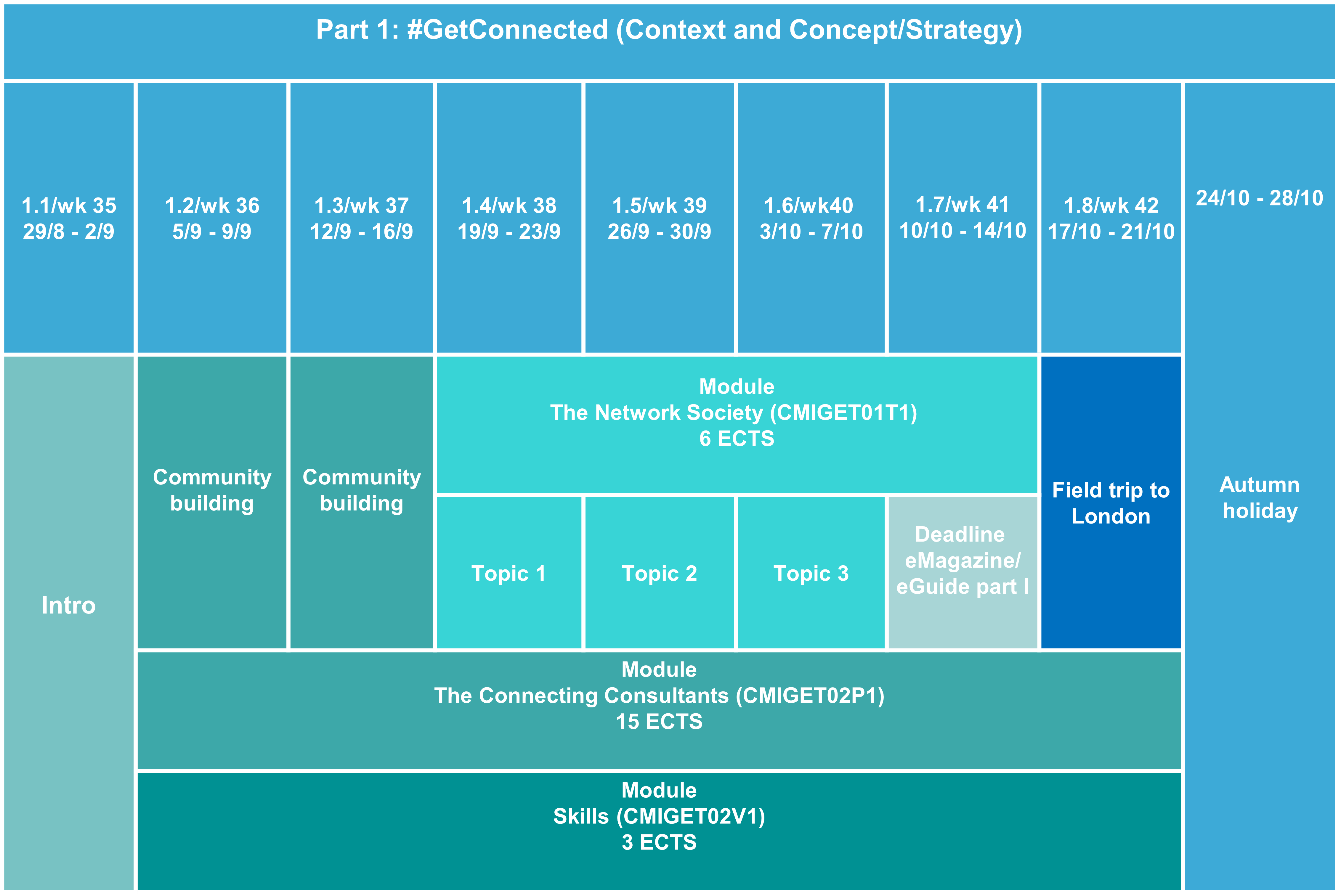 Block 2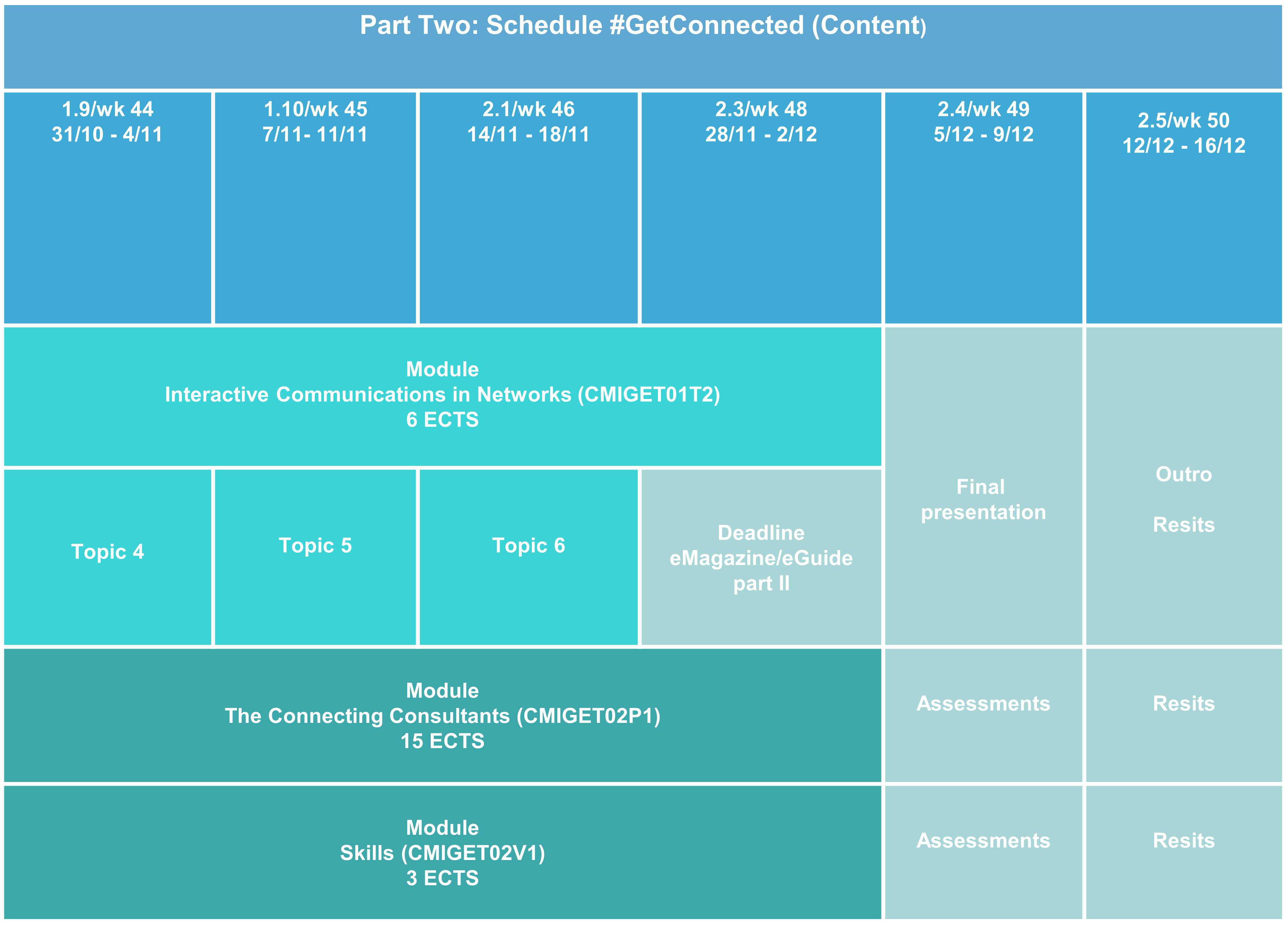 Awarding
After completing your exchange programme at Rotterdam University of Applied Sciences, you will receive a:
Modules
An indication of the modules you can expect
Practical matters
What you need to know
Location
Where you can find us



Wijnhaven 107
Wijnhaven 107
3011 WN Rotterdam