The essential online tools
My RUAS: available via my.rotterdamuas.com and as app for iOS and Android. My RUAS allows access to your daily calendar (schedules, holidays, Outlook calendar, to do, deadlines etc.), assessment results, study credit, to do, notifications, email, and other things to better organise your studies.
Osiris Student: including course descriptions and electives. You can, for some study programmes, register for courses and minors here.
The digital learning environment: your study programme uses this for manuals, study material, and uploads for assignments. One example is the environment CumLaude.
Microsoft Teams: for online classes and online contact with lecturers and teachers.
Student email account: all students at RUAS get an email account: [student number]@hr.nl. All official RUAS emails are sent here. You can read the emails in My RUAS, but you can also use webmail.hr.nl. Of course, you can link your email account to your own mail application.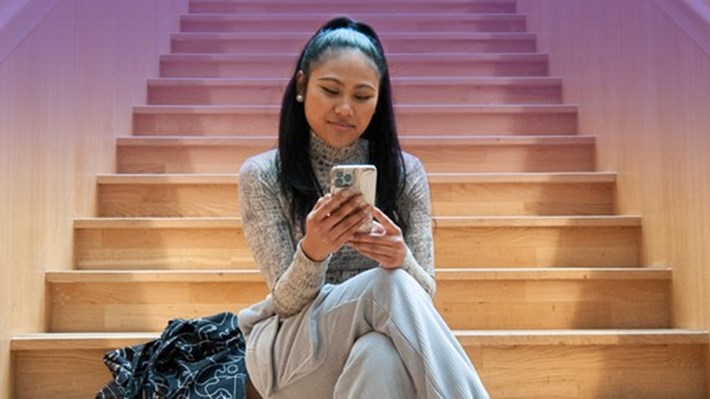 Notifications: Most study programmes use Notifications to quickly pass on messages of importance. For example, a teacher who is absent, review dates, or deadlines. You can see these notifications in My RUAS. Set up your subscription by choosing your institute, study programme and year of study.
Online skills
We have collected many tips and other info to increase your online skills. Click on the links below for additional info:
Resources
As student, you can purchase MS and Adobe programmes with a discount on Surfspot.
Do you want to start an online study room in Teams for your class? Click here for the manual!
Would like to use audio software? Readspeaker is available for RUAS students.
Do you need help?
For technical problems of your applications, please contact the service desk.
Is something wrong, or you don't quite how to do something? Check the manuals.
Do you need more help? Ask your study career coach, a student advisor or peer coach to help you out!