Follow these steps
1. Nomination by home university
Before you apply, please make sure you have been nominated by your home university.
2. Registration link with login details
After your nomination has been approved by the Centre of International Affairs (Rotterdam UAS), you will receive an email with a registration link for our online application system Mobility Online. All students need to apply through Mobility Online between 1 April and 25 April (Fall) or 1 October and 25 October (Spring).
3. Confirmation email
After your registration you will receive a confirmation email and you can start with your online application.
4. Complete your online application in Mobility Online
Your online application consists of three parts:
1. Personal data
2. Application data - Select a top 3 choice
3. Required application documents*
Make sure you complete all three parts before the deadline (Fall: April 25th | Spring: October 25th).
*As part of your online application you will be asked to submit a motivation letter/video, transcript of records and curriculum vitae. Some programmes also schedule a skype interview with the students. These additional steps depend on your first choice exchange programme. Please check the admission requirements of your programme.
Online tutorial Mobility Online
The video explains step by step how you have to apply online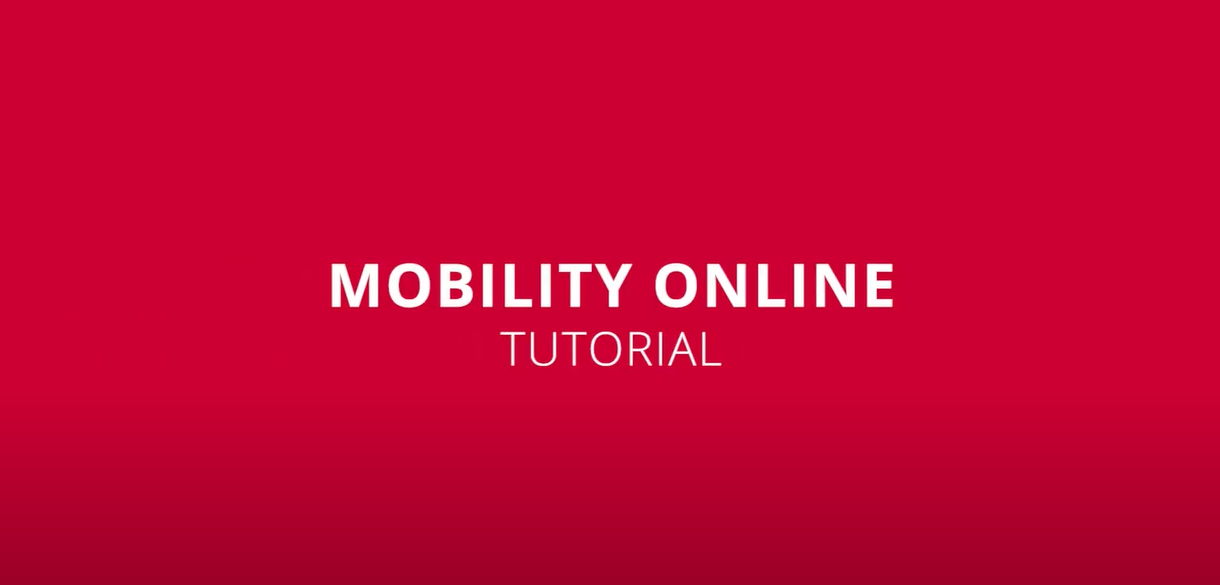 5. Review of your online application
The Centre of International Affairs and the programme coordinator will review your application data and documents.

NOTE: Only if all previous steps have been completed, we will process your application.
6. Admission to programme
After the review you will receive an email confirming one of the following options:
You have been accepted to your 1st choice.
You will receive your official Letter of Acceptance.
You have been rejected for your 1st choice. An alternative programme will be suggested.
Please follow the instructions in the email. We will always choose a new programme in close consultation with you and if needed, with your home university as well. Once we come to an agreement and you accept our proposal, we will send you your official Letter of Acceptance.
All students will be informed about their official acceptance to one of our programmes within 3-4 weeks after the application deadline.
Spring semester time slot
You can only apply between 1 October and 25 October if you want to enrol in the Spring semester.