"I have never raised a flag before, and it seems like fun to me", said René, after the CONFAB 2019 event when it was announced that he was the winner. "I thought it was quite exciting, because I wanted the best design to win. It may be odd to say that about your own design, but I do think that my flag is the best one. Especially because it has no visible borders, and the original rainbow flag does have borders. With borders you exclude certain things, but with my design that is not the case."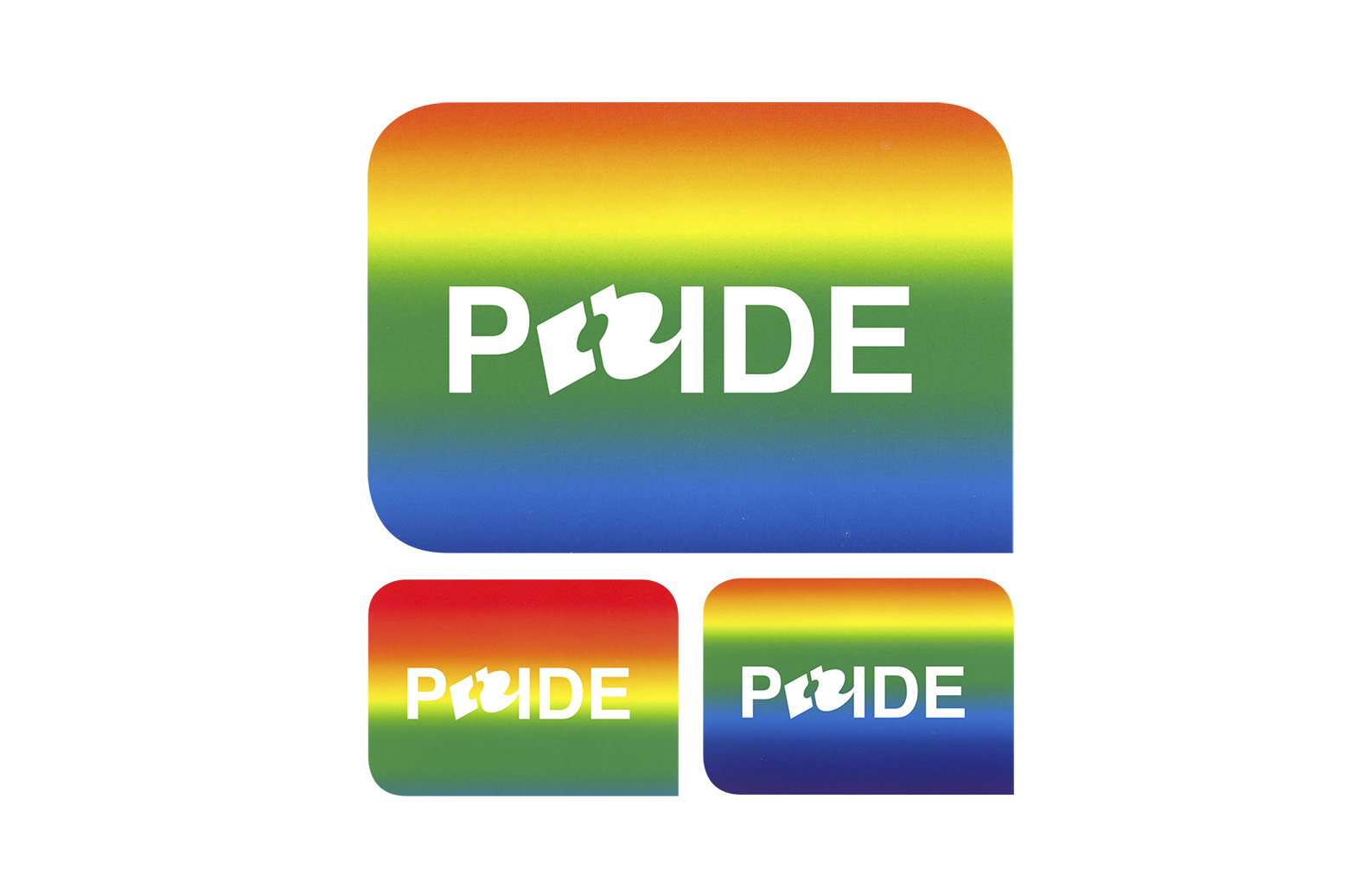 The design incorporates the rainbow colours in different ways. For that reason it is called 'Dynamic Identity'. "It means that the colours vary in the background. You may see red more at one time, and yellow at another. It is a reflection of the inclusive and unique character of our students and staff", according to the winner of our flag.
Or rather: flags. Several versions of the flag will be printed, so that we can indeed speak of a colourful dynamic. At various locations different versions of the flag can be enjoyed. However, all flags will have the word PRIDE and the letter R is shaped as our RUAS logo.
In total 26 students and lecturers sent in a design. The jury selected the designs of Annelies Vaandrager and René for the finals. At that time 494 people cast a vote on one of those two entries. 'Dynamic Identity' won with a narrow majority.
Jury Chairman Loek van Buuren: "The logo of Rotterdam University of Applied Sciences is featured well within the word Pride, which will appeal to everyone in the community. The fluid nature of the colours of the flag sends a beautiful message, namely that sexuality and gender identity are not fixed
On the special website page for the design competition you can read more about the whole process of the new flag.