This week, the first students of the Master, River Delta Development started their programme in Rotterdam. The master is a joint programme of HZ University of Applied Sciences, Van Hall Larenstein and Rotterdam University of Applied Sciences.
After the students started their study programme in Zeeland and Velp last year, they now have the chance to further develop their knowledge and skills in order to finish their master study in February 2021.
Rotterdam offers the students a unique opportunity to research the Urban River Delta system. They will discover together with the professionals of 'Living Labs' a unique working method and to further develop their knowledge with the assistance and resources from the Centre of Expertise: Sustainable HavenStad.
Introduction days
In the upcoming week, the students will be introduced to Rotterdam University of Applied Sciences , the city, the Port of Rotterdam and the Delta Metropolis region: the kick-off will take place in StadsHaven at the Innovation Dock of the university. The students will travel by a waterbus along the surrounding areas of the Delta.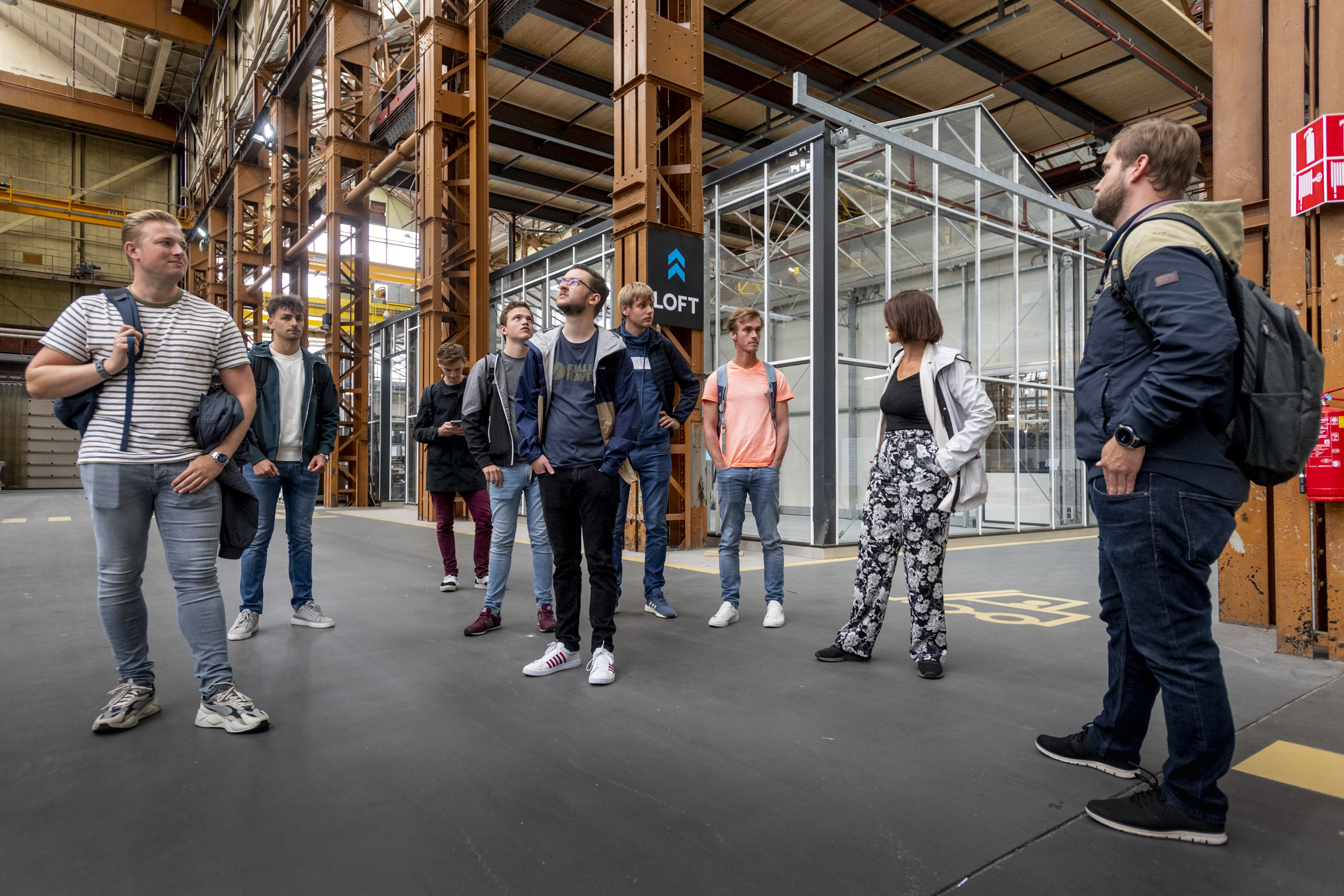 The second excursion will be throughout the urban area, which will display the transition from the port to city via the Kop van Zuid, Rijhaven, Katendrecht and Maashaven area. This journey highlights the urban function, improvement of the living environment of the surrounding neighbourhoods as well as the battle with the climate, water, culture and unique project as nature on Brienenoord Island.
Living Labs
The week will be wrapped up with the introduction of the Living Labs. The master students will choose a living lab and then will work together with practical clients, lecturers, supervisors and coaches on current innovation in the urban delta. In addition to scientific knowledge development, they will experience as facilitators of change and learn how to work on complex integrated climate challenges for liveable and sustainable areas in and around the Urban Delta.
The lectures will start on Wednesday 2nd September at the RDM teaching location, with a guest lecture by the former Professor, Joost Schijnen. Joost Schijnen has a lot of experience and knowledge and he is not only known for many projects in Rotterdam, but also throughout the Netherlands and specifically in the South West Delta and the Deltametropool area.
The Master River Delta Development, provides knowledge that motivates you as a facilitator of change to continue developing together with other parties urban deltas that will become greener, more sustainable and circular in order to ensure a sustainable future
Would you like to know more? www.rotterdamuas.com/rdd