After three long days with very tough cases the team, composed of Bram van Walstijn (IFM), Sheila Hood (IFM), Nicholas Smeele (COM) and Roderick Vos (IBMS), were declared winner of the International Business Case Competition in a packed auditorium.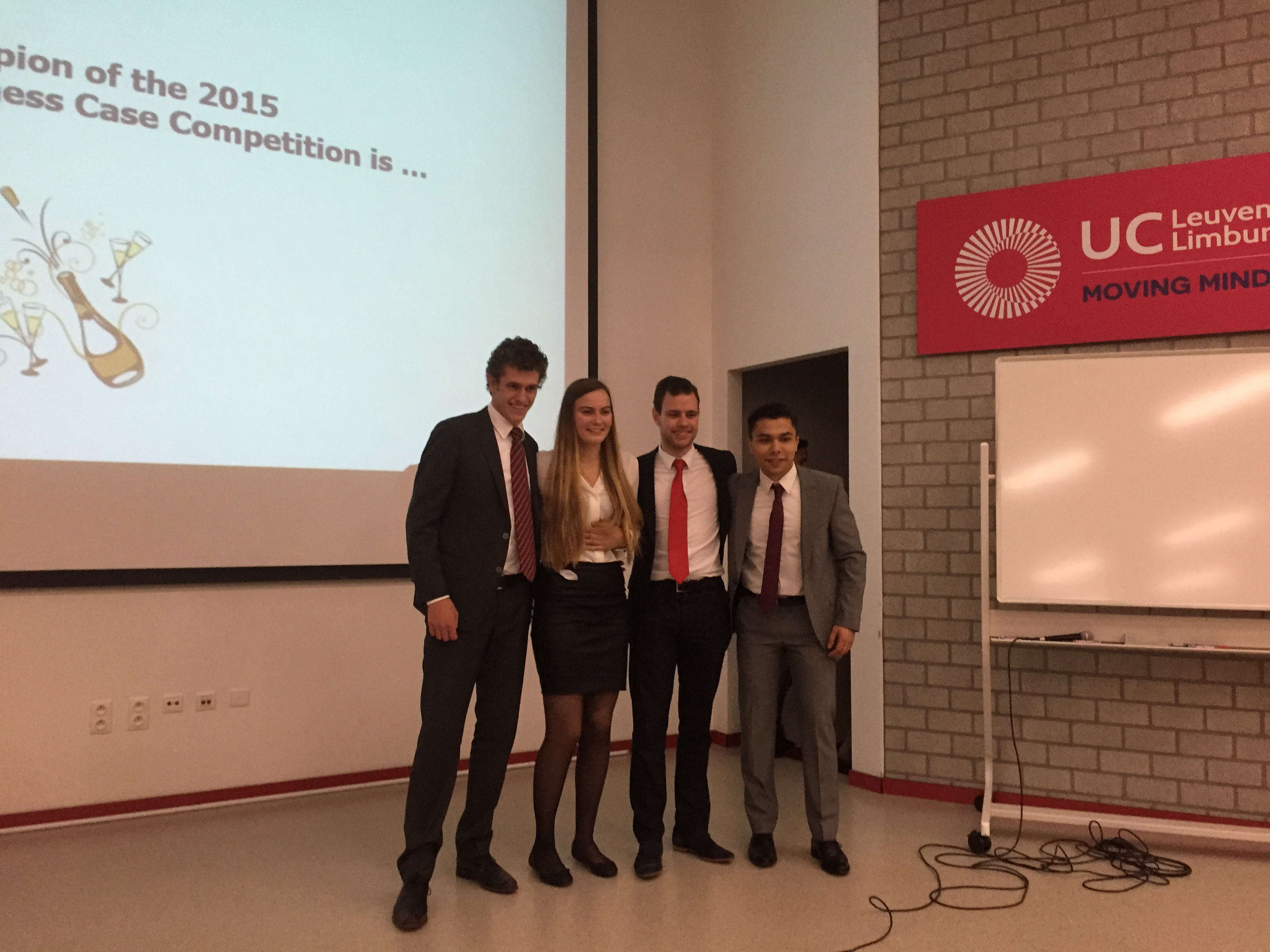 During three days, five Rotterdam teams competed with 25 other teams consisting of Dutch, Belgian and German students for the coveted title. The cases they got were very different in nature and included various aspects of business such as marketing, logistics, finance, strategy and human resource management.
The first case involved a trendy night club in Singapore. Fashionable clubs are characterized by a short life span of approximately 18 months. The students had to make a plan for the future of the club after the successful first seven months. Market segmentation, consumer and product analysis and marketing played a major role. The second case involved a small family business in the pig industry in Canada. The main question in this case was whether the company had to invest in new technological developments in the field of genetics. The final case involved a complex issue in terms of corporate social responsibility. An US wholesale in coffee spends an increasing amount on social projects aimed at improving the living conditions of Central and South American coffee farmers. The central question in this case is how the company can continue to successfully manage these projects and how the impact on major stakeholders can be measured.
The three days were a great example of how student teams can be succesful through the use of the various qualities of students of different disciplines. All teams have learned a lot from this experience, thanks to the efforts of many teachers, business people, alumni and outstanding organisation.