Sometimes you need a little help with choosing a study programme. As an international student we can give you support in choosing a (new) study programme through individual guidance.
Independent Orientation
Do you want to get started now, but do not know how? This step-by-step plan will help you on your way.
Self-image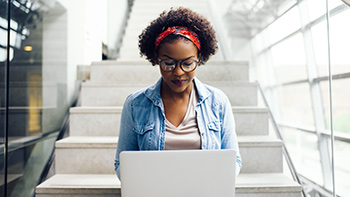 Let's start with you. Do a few interest tests. Compare the results of the different tests. In which direction do they point?
Start a list with possibilities. For example, take a look on these sites:
123test.com and icares.nl.
Orientation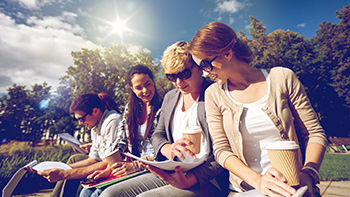 When you are in this phase, it is important that you ask yourself a number of questions:
And look at the possibilities of English-language education in the Netherlands and abroad
If you know the answer to these questions, you can collect information about courses that match your interests. Try to structure these programmes. You will get a global picture of your options and determine which courses you want to know more about.
Explore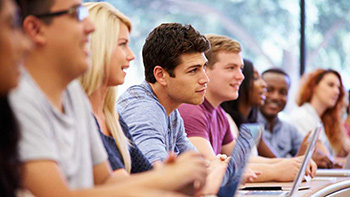 Once you know what the most interesting study programme is for you, gather specific information. For example:
What is the structure of the study programme?
What are the graduation possibilities?
Which professions are open to you after graduation?
In-depth study
Participate actively in the selected study programmes. For example, watch a webinar, visit an Open Day or sign up for a Trial lesson.
Does the study programme teach what is important to you?
What are the internship possibilities during your studies?
Which courses are included and what is their content?
How is study guidance organised?
Do you have the potential to complete this study programme?
Decide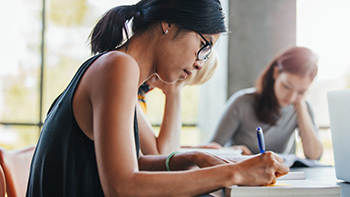 Review your process. Check if the impression that you have checks out with the reality. Organise the information and experiences so that you can make decision. Tell your family and friends the reason for your choice and substantiate it.
Still in doubt?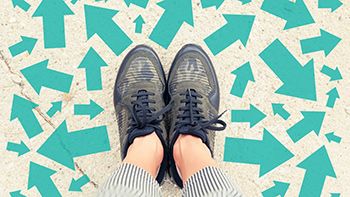 Do you find it difficult to figure it out yourself? Ask help from one of our Study Programme Avisors. Together you will discuss your study situation and see what possibilities you have.
You can contact them via:
Studie Information Office (Studievoorlichting)
studievoorlichting@hr.nl
010 794 44 00
or start the chat function (blue box on the right sight) of the Dutch website of Rotterdam UAS.